Madison Family Care About Us
At Madison Wellness and Aesthetic Center we look at our patients as a whole and not just the symptom that is bothering them currently. Our mission is to guide our patients towards their best quality of life by helping them define and achieve their healthcare goals with an integrative approach.
Learn More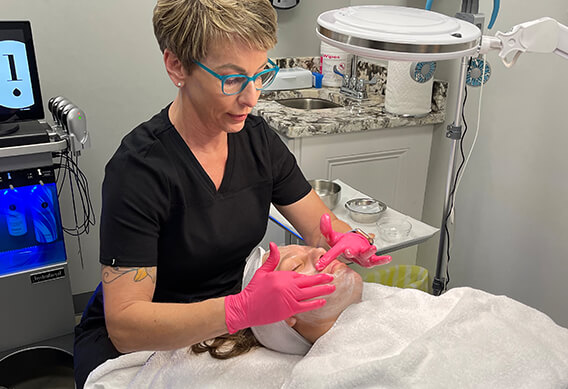 Are You Looking For
Health Practitioners That Believe in Natural and General Medicine?
At Madison Wellness and Aesthetic Center, our team of knowledgeable, compassionate practitioners believe balance is key to well-rounded health. By combining general and natural medical practices, our experts assist the body in natural healing and restoration through the use of bioidentical hormones, vitamins, diet, allergy testing and elimination, lifestyle changes, and pharmaceutical medications where necessary.
Results that Radiate
We are committed to providing you with treatments based on the latest medical research and technology, but it's our team of talented, caring specialists that facilitate the desired results. Read what our clients have to say about their experiences with Madison Wellness and Aesthetic Center
Client Testimonials What Our Clients Say
We have an average rating of 4.9/5 based on 308 3rd party reviews
View All Testimonials
Aesthetic Services
Feel like yourself again with our Featured Services
Treat yourself to a professional touch at Madison Wellness and Aesthetic Center. We offer a wide range of safe, effective, and satisfying rejuvenation therapies that will leave you looking refreshed. We offer many aesthetic services: including Vampire Facials, Botox, Dermal Fillers, Hydrafacials, chemical peels, laser hair removal, RF Microneedling, and more.
Learn More
Get back to the healthiest and happiest you
Book Your Appointment Today!
To learn more about our integrative approach and schedule a consultation call (256) 722-0555 or submit a contact form and a member of our team will be in touch.
Book Appointment
Connect With A Specialist
Book Appointment